One of the most essential home additions you may not have enough of...
Can you guess what it is? 
LIGHTING.
That's right, lamps! They are an essential component in maximizing the look and feel of your space. Adding more lighting to each room is a quick and easy way to create a more warm, welcoming feel to your home.
Making sure that each room in your home is adequately lit, especially in the evenings, will create an ambient, luxurious feel. It's important to place lamps in corners especially, as putting lighting around the perimeter of a room will be most effective in getting rid of a cold, uncomfortable feel and instantly create a warm environment! 
Here are some places you can strategically place lighting:
On a bedside table/nightstand
On a coffee table/console table
On a kitchen counter/island
On a bathroom counter
On an office desk 
Floor lamps in each corner
Of course, it's also important to add unique lighting to your home and not just boring old thrift store lamps. Not just any lamp will do, so let's look at some modern bohemian-chic lighting accessories!

1. Luxury LED Floor Lamp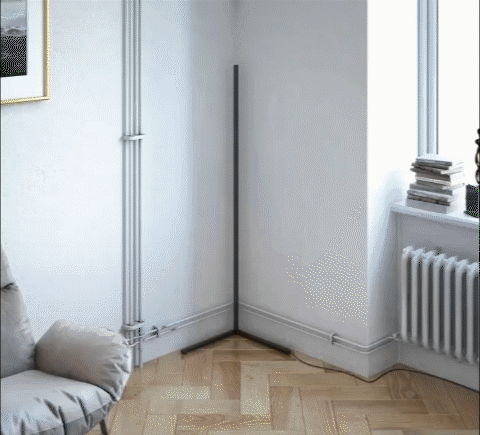 This beautifully unique lighting fixture is designed to be put in each corner of the home. It comes with a remote to adjust the lighting/colors to achieve the exact vibe you desire.

$180 or 4 interest-free installments of $45 with afterpay. 
Get yours here.




--
2. Luxury LED Spiral Lamp 



This is a piece of art that doubles as a lighting fixture. Unlike anything you've seen before, to say the least. Place it on a bedside table for a modern, sleek vibe and choose from three lighting modes to set the mood.

$60 or 4 interest-free installments of $15.00 with afterpay.
Get yours here.




--
3. Fairy LED Curtain Lights 



These gorgeous lights can be hung in your bedroom to truly personalize and make your space a dreamy, ambient and comfortable place that you love to come home to, shut the blinds and enjoy your "me time". 

$28.00 or 4 interest-free installments of $7.00 with afterpay.
Get yours here.




--
4. Glowing Bonsai Tree Lamp



This lamp is super unique, and goes great in literally any room. Pair with some books and small plants (real ones!) for a glowing & soft white light addition that's sure to create a welcoming vibe. 

$30 or 4 interest-free installments of $7.50 with afterpay. 
Get yours here.


--
5. Twine Ball Table Lamps




These boho-chic table lamps are to die for! They're energy saving and made of rattan. They go fantastic in a room with neutral, earthy tones and they adorn the walls with a soft white light shone through twine. 

$35 or 4 interest-free installmenet of $8.75 with afterpay. 
Get yours here. 




--

We hope you got some awesome ideas for your space from our little blog post! Feel free to contact us if you have any questions, and follow us on Facebook and Instagram!